Basic measures against infectious disease - washing hands and "coughing manners" including wearing a mask
In order not to transmit viruses to others - It is possiblle that the droplets ejected when you cough or sneeze may contain viruses. Please observer the following coughing manners.
Wear a mask.
Cover your mouth and nose with a tissue.
If you suddenly sneeze or cough do so into your elbow or inside your jacket.
Keep as far as possible from other people.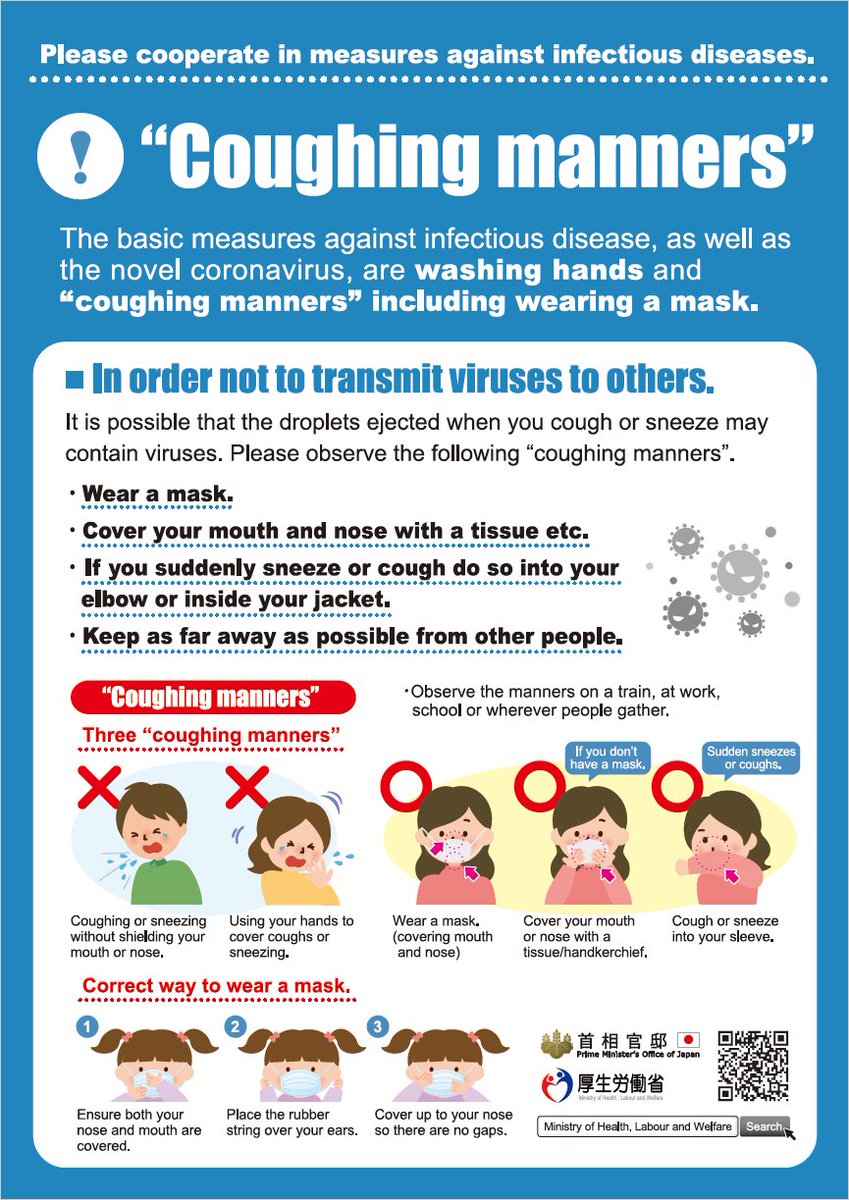 Share this Post